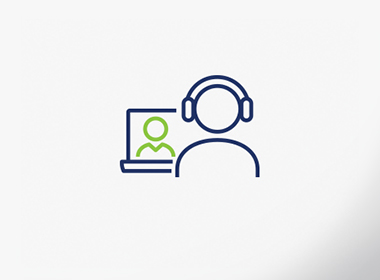 Date

December 6, 2023

Location

Sponsor

Washington DC Metropolitan Area Chapter
Instructor

Joseph Durrer, MAI, SRA
Full Price

$89.00

AI Price

$79.00
CLASS RUNS FROM 8:30 – 11:30am (3 CE hours); please log in starting at 8:15am. YOU MUST BE LOGGED ON BY 8:30 am TO RECEIVE CE CREDIT!!!
Instructor: Joseph Durrer, Jr., MAI, SRA
The seminar's intent is to meet the criteria set forth in the CE requirement in HB284 (fair housing and appraisal bias) in Virginia and the new mandated CE requirement effective 11/1/2023 in Maryland.
VIRTUAL CLASSROOM VIA ZOOM... Virtual Classroom-Live/Interactive Participation Guidelines: Students must have computer, webcam & microphone capability to participate & receive continuing education credit. The platform will be interactive and live. The instructor must be able to physically see and interact with all students and students must be able see and interact with the instructor. You will receive a separate email from the Chapter Office with log-in/access information. You do not need a paid account from ZOOM to participate. If you are using your Ipad/Iphone/smartphone please download the ZOOM app prior to offering. Please check your webcam privacy settings on your computer. If you have a Lenovo laptop, you must have the Lenovo Vantage App installed on your computer for webcam to work. Check state approvals before registering to make sure the states you are licensed have approved the course/seminar and allow Virtual education in place of classroom education during the pandemic. Contact the chapter with questions regarding participation guidelines:lisamayweiss@hotmail.com
| State | QE/CE | Course & Exam | Course Only | Exam Only | Delivery Format | Approval Format | Start Date | Expire Date | State Code |
| --- | --- | --- | --- | --- | --- | --- | --- | --- | --- |
| DE | CE | 3 | | | Synchronous | Livestream | 10/17/2023 | 10/31/2025 | REA-AC-101723-077993 (Virginia Commonwealth Chapter) |
| MD | CE | 3 | | | Synchronous | Livestream | 10/16/2023 | | |
| MD | CE | 3 | | | Synchronous | Livestream | 10/19/2023 | | |
| NJ | CE | 3 | | | Synchronous | Livestream | 10/26/2023 | | 2023-3000 (Virginia Commonwealth Chapter) |
| VA | CE | 3 | | | Synchronous | Livestream | 10/23/2023 | 10/03/2025 | |
| VA | CE | 3 | | | Synchronous | Livestream | | | |