Florida Appraisal Laws and Rules
Register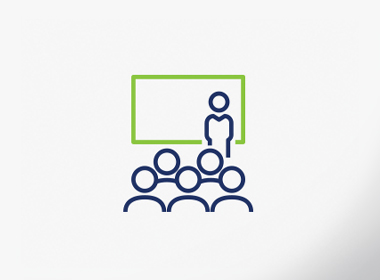 Date

January 9, 2024

Location

Winter Haven, FL

Sponsor

Florida Gulf Coast Chapter
Instructor

Nicholas Pilz, MAI
Full Price

$115.00

AI Price

$95.00
| State | QE/CE | Course & Exam | Course Only | Exam Only | Delivery Format | Approval Format | Start Date | Expire Date | State Code |
| --- | --- | --- | --- | --- | --- | --- | --- | --- | --- |
| FL | CE | 3 | 3 | | Classroom | Classroom | 11/15/2021 | 01/05/2024 | 0010112 (Florida Gulf Coast Chapter) |
| FL | CE | 3 | | | Classroom | Classroom | 01/18/2023 | 01/17/2025 | 0010481 (Florida Gulf Coast Chapter) |
Additional Course Offerings
| Sponsor | Date | Location | Format | | |
| --- | --- | --- | --- | --- | --- |
| South Florida Chapter | December 14, 2023 | | Synchronous | View Details | Register |
| Northeast Florida Chapter | December 14, 2023 | | Synchronous | View Details | Register |
| Florida Gulf Coast Chapter | December 14, 2023 | | Synchronous | View Details | Register |
| Florida Gulf Coast Chapter | July 12, 2024 | St. Petersburg, FL | Classroom | View Details | Register |
| Northeast Florida Chapter | July 31, 2024 | | Synchronous | View Details | Register |
| East Florida Chapter | July 31, 2024 | | Synchronous | View Details | Register |
| Florida Gulf Coast Chapter | July 31, 2024 | | Synchronous | View Details | Register |
| South Florida Chapter | July 31, 2024 | | Synchronous | View Details | Register |
| East Florida Chapter | March 20, 2024 | | Synchronous | View Details | Register |
| East Florida Chapter | March 20, 2024 | | Synchronous | View Details | Register |
| South Florida Chapter | March 20, 2024 | | Synchronous | View Details | Register |
| Northeast Florida Chapter | March 20, 2024 | | Synchronous | View Details | Register |
| Florida Gulf Coast Chapter | March 20, 2024 | | Synchronous | View Details | Register |
| East Florida Chapter | October 23, 2024 | | Synchronous | View Details | Register |
| Florida Gulf Coast Chapter | September 12, 2024 | | Synchronous | View Details | Register |
| Northeast Florida Chapter | September 12, 2024 | | Synchronous | View Details | Register |
| South Florida Chapter | September 12, 2024 | | Synchronous | View Details | Register |
State CE Credit: This is an in-person class and is approved for Florida Real Estate Appraisal Board continuing education credit. For other states, you should determine current education approval and requirements.
Continuing Education Credit:
Appraisal Institute: 15 points
Florida Real Estate Appraisal Board: 3-Hours, #0010112
Attendance: One hundred percent (100%) attendance is required for all Appraisal Institute education programs. This follows Appraiser Qualification Board minimum criteria requirements. Students should not be late or leave early. If you are late or leave early you will not receive credit.