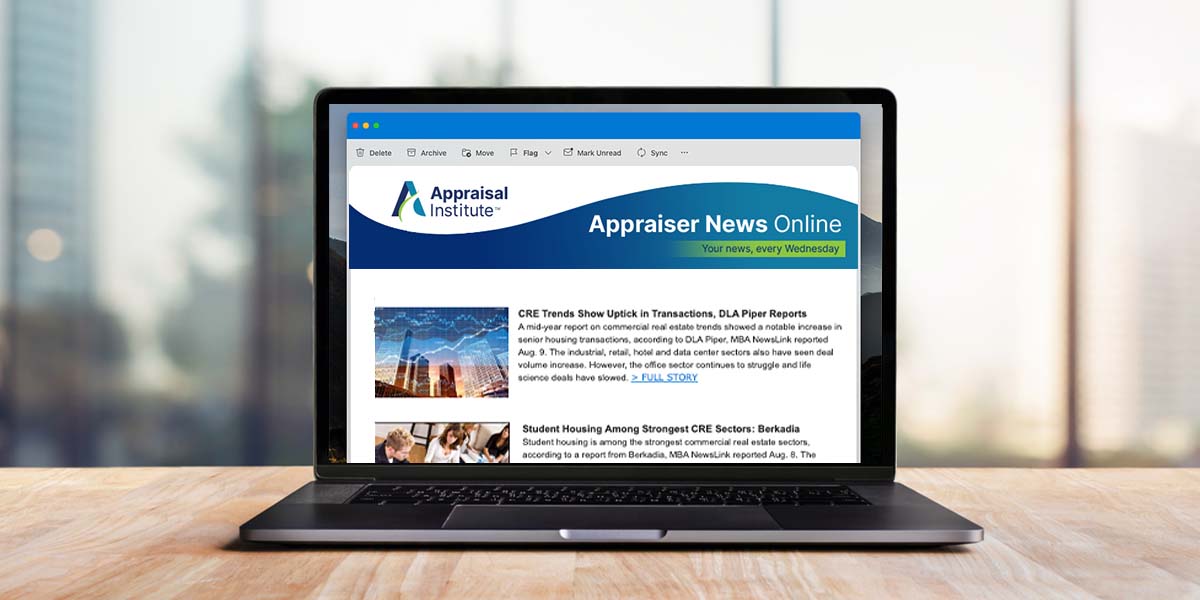 Weekly Highlights: Industry Trends and Updates

The latest news and insights influencing the valuation profession can be delivered right to your inbox (online account required). Or you can browse the latest news below.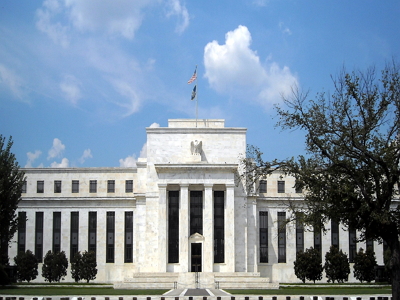 Inflation Slows but Fed Says Future Rate Hikes Possible
Nov 29, 2023 | Feature
The Federal Reserve said it's pleased that inflation is slowing but noted that it hasn't ruled out future rate hikes or committed to lowering rates next year, according to minutes from its most recent Open Market Committee meeting. The Fed also noted that labor market conditions remain tight but are easing and that consumer inflation still needs to drop to 2%.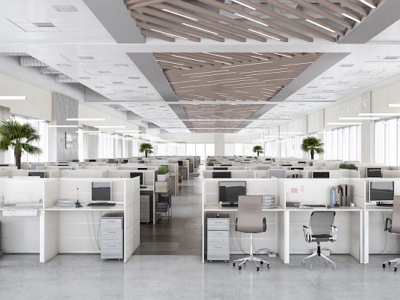 Tech Markets See Big Increase in Office Vacancies: Moody's
Nov 29, 2023 | Feature
The office market has been hard hit, but properties serving the tech sector have mostly avoided the fallout — until now, according to Moody's Analytics, GlobeSt.com reported Nov. 22. Vacancies have jumped in both traditional tech hubs and emerging markets, including San Francisco; Austin, Texas; Nashville, Tennessee; and Raleigh-Durham in North Carolina.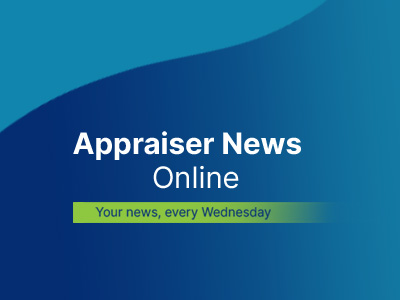 Senior Housing Performance Surpasses Pre-pandemic Levels, Report Reveals
Nov 29, 2023 | Feature
The senior housing sector hit a bump during the pandemic as residents relinquished their beds, but the sector has not only recovered, it's also powering past pre-pandemic performance numbers, according to Marcus & Millichap, GlobeSt.com reported Nov. 27. Year-over-year rent growth is up more than 6% in most property types, with memory care centers performing the best.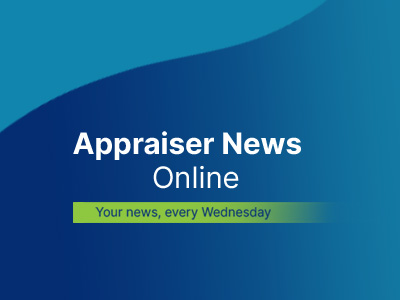 Experts Give 2024 Rental Housing Sector Mixed Review as They Reveal Key Trends
Nov 29, 2023 | Feature
The rental housing sector has had a rocky year thanks to issues with affordability, operational costs and regulations, and experts say that trends for the coming year don't signal a turnaround but do reveal optimism, GlobeSt.com reported Nov. 27. Key trends for 2024 include increased supply of available units, skyrocketing insurance costs and continued high mortgage rates that make it cheaper to rent than buy.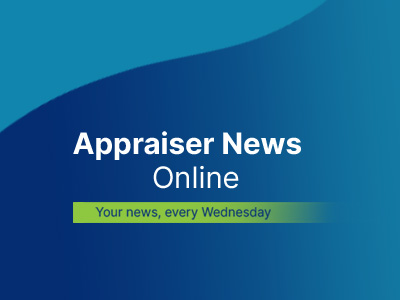 Renters Find Minneapolis Most Desirable, Report Shows
Nov 29, 2023 | Feature
Minneapolis was the most sought-after city for apartment renters in November, RentCafe reported Nov. 20 in its most recent Rental Activity Report. Other top cities among renters: Atlanta, Cincinnati, Denver and Detroit. Interest in cities in the West increased but the popularity of perennial rental favorites Chicago and Philadelphia decreased.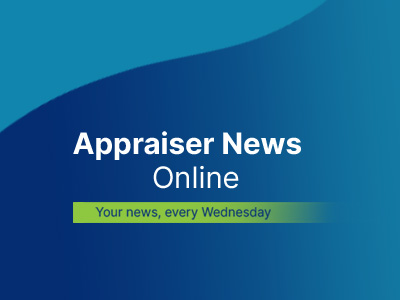 Annual Single-family Rent Growth Drops to Lowest Level in 3 Years: CoreLogic 
Nov 29, 2023 | Feature
Single-family rents grew at their slowest annual place in September, up only 2.6% from the same point a year ago, CoreLogic reported Nov. 21 in its Single-Family Rent Index. St. Louis led the country for year-over-year rent hikes at 6.5%, while Austin, Texas; Las Vegas and Miami posted the biggest declines.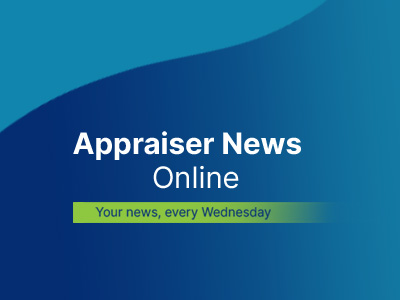 Boston Claims Top Spot on List of New England's Most Expensive ZIP codes: Data
Nov 29, 2023 | Feature
Homes in Boston's 02199 ZIP code are the most expensive in New England, with a median sale price of $2.8 million, PropertyShark reported Nov. 21. Massachusetts ZIP codes dominate the list with six in the top 10 and 39 in the top 50. Connecticut has three ZIP codes in the top 10 while New Hampshire has one.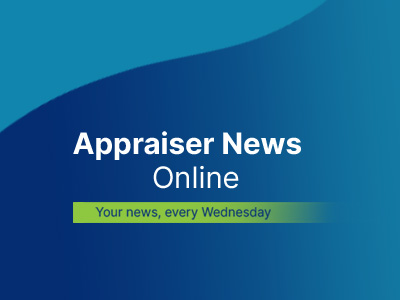 Existing-home Sales Fall in October, NAR Reports
Nov 29, 2023 | Feature
The sales of existing homes fell 4.1% between September and October, and were down 14.6% from one year earlier, the National Association of Realtors reported Nov. 22. The inventory of available homes grew in October, climbing 1.8%, or the equivalent of 3.6 months' supply at the current sales pace.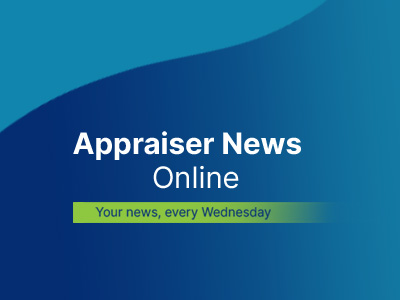 Single-family Housing Starts Largely Flat in October, NAHB Reports
Nov 29, 2023 | Feature
Housing starts increased 1.9% to a seasonally adjusted annual rate of 1.37 million units in October as demand rises for new home construction amid high mortgage rates, the National Association of Home Builders reported Nov. 17. However, builders continue to struggle with elevated construction costs and have expressed concerns about potential new regulatory costs.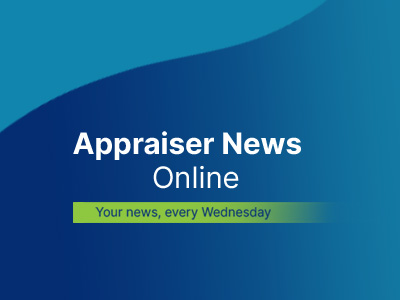 Foreclosure Activity Decreased Slightly in October, Data Shows
Nov 29, 2023 | Feature
Foreclosure activity fell 6% between September and October but is still 6% higher than at the same point a year ago, ATTOM reported Nov. 14. There were 34,472 foreclosure filings in October, and while activity is expected to decline during the holiday season, it should tick up in the new year as filings progress through the pipeline.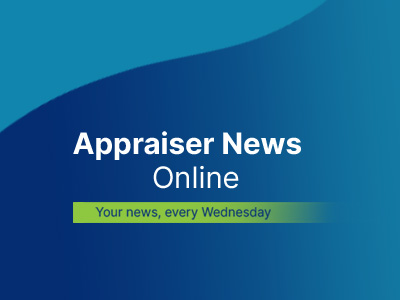 Mortgage Delinquencies Hit 17-year Low in October, Data Shows
Nov 29, 2023 | Feature
Serious mortgage delinquencies fell to their lowest level in 17 years in October, according to the Intercontinental Exchange, MBA NewsLink reported Nov. 27. The number of loans deemed 30 days late also decreased in October, falling for the first time in five months. States with the highest percentage of delinquent loans are Mississippi, Louisiana and Alabama.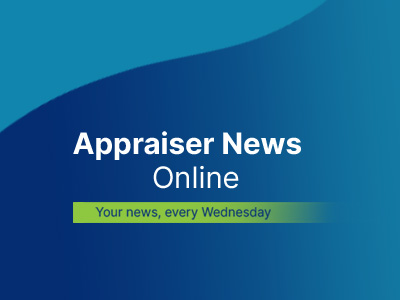 Mortgage Rates Fall but Potential Homebuyers Wait for Even Lower Rates: Freddie Mac
Nov 29, 2023 | Feature
Mortgage rates continue to drop, falling by half a percent in recent weeks, Freddie Mac reported Nov. 22 in its Primary Mortgage Market Survey. However, homeowners aren't jumping back into the market yet as they continue to wait for rates to go even lower.