Bert L. Thornton President's Award
Recognizing Commitment and Engagement
The Bert L. Thornton President's Award is given at the president's discretion to an individual who is:
Committed to the Appraisal Institute.
Engaged in its activities.
An effective spokesperson.
Representative of AI's core values.
Able to anticipate and meet the needs of AI Professionals.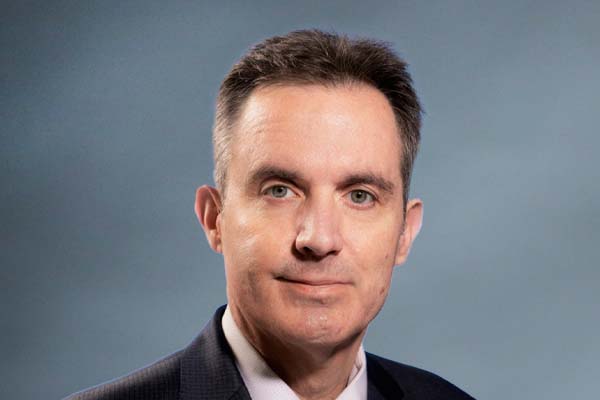 Chris Johnson
MAI, SRA, AI-GRS
Bert L. Thornton President's Award 2023
Chris Johnson, MAI, SRA, AI-GRS, currently serves as a senior managing director and market co-leader for the Southeast region at Newmark Valuation & Advisory's office in Charlotte, North Carolina. With over 16 years of valuation experience, his professional general commercial real estate appraisal experience includes single and multi-tenant retail buildings, shopping centers, multifamily apartment complexes, single and multi-tenant office buildings, single and multi-tenant industrial buildings, mixed-use properties, hotels, special use properties, manufactured housing communities, residential subdivisions, proposed development, and vacant land.
In addition, valuation, consultation, and review assignments include virtually all traditional types of commercial and industrial property throughout North and South Carolina, as well as Virginia. Atypical assignments have included colleges and universities, food processing facilities, funeral homes, golf courses, marinas, surgical centers, movie theaters, partial interests, private schools, roller skating rinks, recreational vehicle parks, sawmills, water, and sewer systems.
Clients include financial institutions, corporations, pension funds, insurance companies, government agencies, law firms, and individuals.
Before joining Newmark, Johnson served as a managing director in the Charlotte, North Carolina, office of Colliers International Valuation & Advisory Services. Before working at Colliers International, he worked as a director with Cushman & Wakefield. Prior to affiliating with Cushman & Wakefield, he was with the Hopkins-McElhannon Group, Inc., a local Charlotte-based appraisal company.
Johnson is also an instructor teaching various appraisal classes offered via Central Piedmont Community College and the Appraisal Institute. In addition, he is a certified USPAP instructor.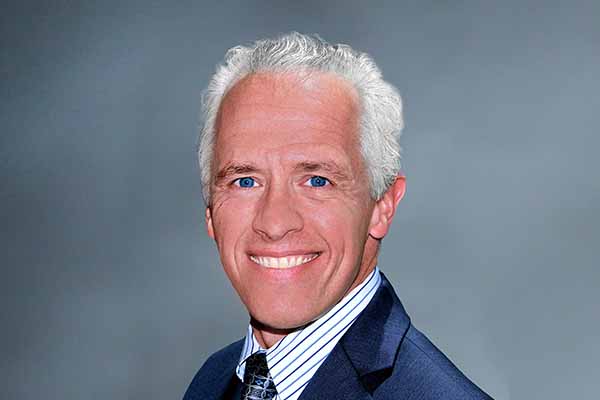 Jeff Enright
MAI, SRA, AI-GRS
Bert L. Thornton President's Award 2023
Jeffrey S. Enright, MAI, SRA, AI-GRS, has been active in real estate appraisal and counseling for over 35 years and is currently a managing director for Kidder Mathews in the San Francisco Bay Area. Enright performs appraisals and appraisal reviews throughout California for a variety of property types and regularly provides arbitration and mediation services related to property value disputes. Through his work, he has been qualified in several state Superior Court venues and in testimony granted to multiple alternative dispute resolution organizations. Enright has served in a variety of leadership roles for the Appraisal Institute at the chapter, regional, and national level, including six years as part of its governing board of directors. He continues to contribute to many of the Institute's committees and project teams and has been recognized as a Volunteer of Distinction for his work at the chapter level.
Misty K Ray
MAI, AI-GRS
Bert L. Thornton President's Award 2023
Misty K Ray, MAI, AI-GRS, is a lifelong resident of Fort Worth, Texas, and has been appraising commercial real estate for 40 years. She entered the profession immediately after graduating from the University of Oklahoma. Five years later, Ray earned an MAI designation. She is currently the president and owner of AdVal Analytics, LLC, which provides advanced valuation, consulting, analytical, and litigation support services. She specializes in eminent domain and litigation appraisal and has served as an expert witness before juries and commissions over 150 times.
Ray served on the Appraisal Institute Board of Directors from 2013 to 2016. She has been chair of the Appraisal Institute Insurance Trust (2022 and 2023) and was co-chair of the 2023 CEO Search Project Team. In 1994, Ray was elected by her peers as a Discussion Leader of the Young Advisory Council, now known as LDAC, the Leadership Development and Advisory Council. Ray has served on numerous AI committees and has been an active member of the Central Texas Chapter throughout her career. She is proud to have been of service to her profession and her professional organization.
Ray has two adult children, Katy and Kalli, who are successful businesswomen in their own rights, and one grandson. In her spare time, Ray has hiked the Inca Trail to Machu Picchu, repelled an 18-story building, parasailed in the German Alps, scuba dived shipwrecks, hiked the Swiss Alps, and spent many wonderful hours with the good friends she has made through the Appraisal Institute.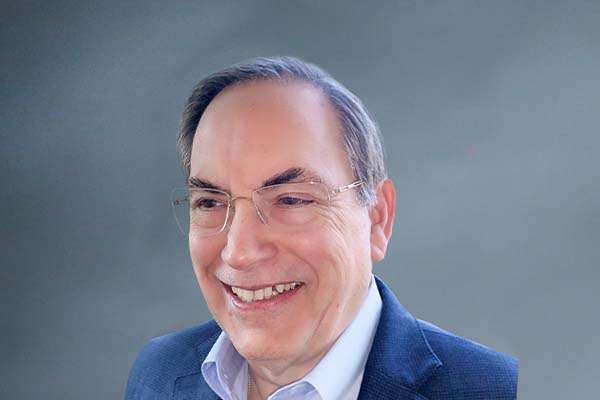 Larry T. Wright
MAI, SRA, AI-GRS
Bert L. Thornton President's Award 2023
Larry T. Wright MAI, SRA, AI-GRS, began his career as an appraiser in 1973 in Houston, Texas. He graduated from the University of Oklahoma in 1970, majoring in math and physics. He served as a North Vietnamese linguist/translator in the Army Security Agency and spent a year in Vietnam. His appraisal career started with a focus on litigation assignments for various government authorities and private companies doing condemnation work. He testified as an expert witness in county, state, and federal courts. He joined the local chapters of the American Institute and the Society of Real Estate Appraisers and served on committees and the board of directors of each local chapter. In 1976, he began his second career as an instructor in the State of Texas for real estate brokerage and appraising, teaching at local real estate schools and colleges.
In 1996, he was elected president of the Houston Chapter of the Appraisal Institute, and the following year he served as treasurer of Region VIII. In 1997 he became an approved instructor for the Appraisal Institute. A few years later, he served on the National Board of Directors of the Appraisal Institute and attended LDAC meetings in Washington, D.C. He also served as a member of the Audit Committee until 2003. In part, due to his efforts as a director, the Appraisal Institute initiated its 717 Project to reorganize its educational endeavors.
He has served as a member and vice chair of The Appraisal Journal Editorial Board, member, and discussion leader for LDAC, chair of the Appraisal Journal Peer Review Panel, National Seminars Subcommittee, Education Committee, Body of Knowledge Committee, National Nominating Committee, and is currently serving as vice chair of the Education Committee. Under the leadership of Chris Johnson as chair of the Education Committee, he has been assisting in studying the continuing education market for appraisers. This study will be used to assist the Education Committee in making recommendations to the board of directors as to how delivery of the Appraisal Institute's education will be done in the future.
As an instructor, he is currently approved to teach all the designation courses and almost all the Qualifying Education courses. He also holds the CDEI designation and teaches online and synchronous courses and seminars for national and other chapters. He has served as a course and seminar reviewer and content team developer of the qualifying and designation courses for classroom, synchronous, and livestream presentations. He also revised several courses for international presentations.
He and his wife, Lynn, reside near their daughter, Logan, and son-in-law, Alex. They also enjoy being near their young grandson, Jenson, with whom they spend as much time as possible.
Past Award Recipients
Claire M. Aufrance, MAI, SRA

Suzanne Brockway

Elaine Liz-Ramirez, MAI, AI-GRS

Rodman Schley, MAI, SRA

Mark E. Verrett, SRA
Sherry Engleberg

Eric P. Haims, MAI, AI-GRS

Beata Swacha, CAE, CPA

Shelly H. Tanaka, MAI, AI-GRS
Gary T. Crabtree, SRA

William (Bill) E. Garber, Jr.

Paula K. Konikoff, JD, MAI, AI-GRS

Jeffrey E. Liskar, Esq

Stephen D. Roach, MAI, SRA, AI-GRS

Leslie P. Sellers, MAI, SRA, AI-GRS

Gary S. Wright, MAI, SRA
Stephanie C. Coleman, MAI, SRA, AI-GRS, AI-RRS
James L. Murrett, MAI, SRA
Mark Ratterman, MAI, SRA
Scott Robinson, MAI, SRA, AI-GRS, AI-RRS
J. Roger Ball, Jr., MAI, SR/WA
Chris Johnson, MAI, SRA
César Servando Cantú Martinez, MAI, SRA, AI-GRS
Pledger "Jody" Bishop, MAI, SRA
M. Lance Coyle, MAI, SRA
James L. Henderson, SRA
John P. Robinson Jr., SRPA, SRA
Stephen S. Wagner, MAI, SRA
Kerry M. Jorgensen, MAI
Ruth A. Kelton
R. Wayne Pugh, MAI
Ken P. Wilson, MAI, SRA
Borges, Richard L.
Harrington, Craig M.
Konikoff, Paula K.
Sellers, Leslie P.
Adomatis, Sandra K.
Shiplett, Roscoe W.
Spence, William D. Otto