Volunteers of Distinction
Honoring Our Volunteers for Service
Appraisal Institute's recognition program honors volunteers for their service to AI, the real estate valuation profession, and their local communities.
Each quarter, we recognize AI Professionals who have been nominated by fellow AI Professionals.
Any Designated Member, Candidate for Designation, Practicing Affiliate or Affiliate in good standing who makes contributions to AI, the valuation profession, and their local community, is eligible to be recognized. Individuals can be recognized once per calendar year.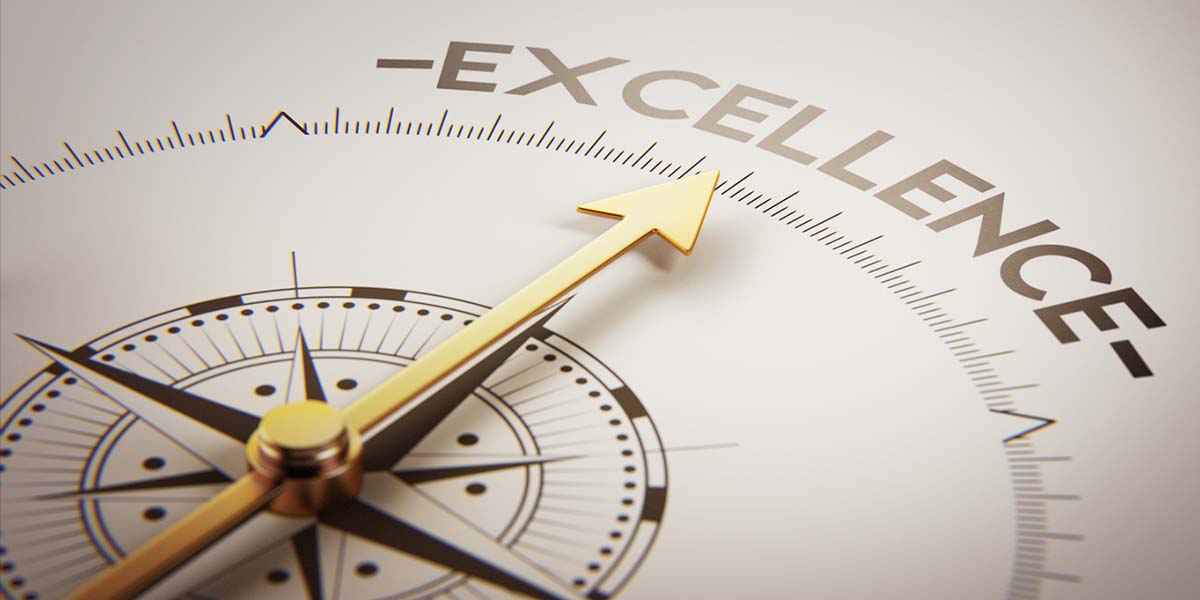 Quarter 3, 2023 Recipients
Charles E. Badell, MAI South Florida Chapter
Enrique T. Casado, MAI, SRA, AI-GRS, AI-RRS South Florida Chapter
Dale C. Cooper, MAI, SRA, AI-GRS, AI-RRS Phoenix Chapter
Susanne M. Curran, MAI, AI-GRS Philadelphia Metropolitan Chapter
Gary S. DeWeese, MAI Northern California Chapter
Robert R. Elliott, Jr., MAI, SRA South Carolina Chapter
Brad D. Hartog, SRA, AI-RRS Northern Illinois Chapter
John A. Hillas, MAI, SRA Northern California Chapter
Trevor C. Hubbard, MAI, SRA, AI-GRS San Diego Chapter
William E. Jones, MAI, AI-GRS Southern California Chapter
Courtney R. Prentice, MAI, SRA Chicago Chapter
Michelle B. Rogers, SRA Southern California Chapter
Wesley R. Sanders, MAI, AI-GRS Florida Gulf Coast Chapter
Shane Santini, Candidate for Designation South Carolina Chapter
James M. Terry, SRA Florida Gulf Coast Chapter
Ryan F. Whitney, MAI Western Pennsylvania Chapter
Quarter 2, 2023 Recipients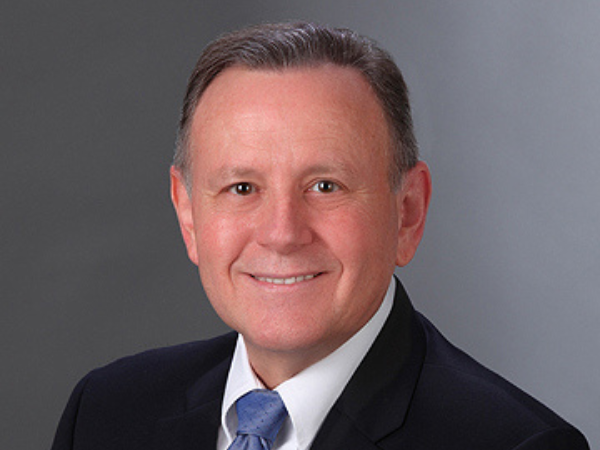 Val K. Chiasson
MAI, SRA
South Florida Chapter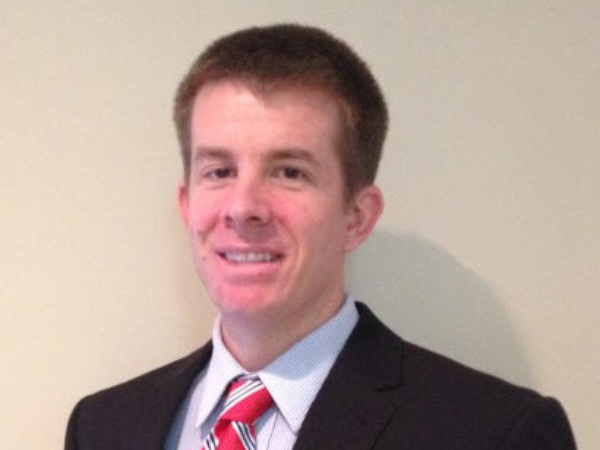 Benjamin E. Hays
MAI
South Carolina Chapter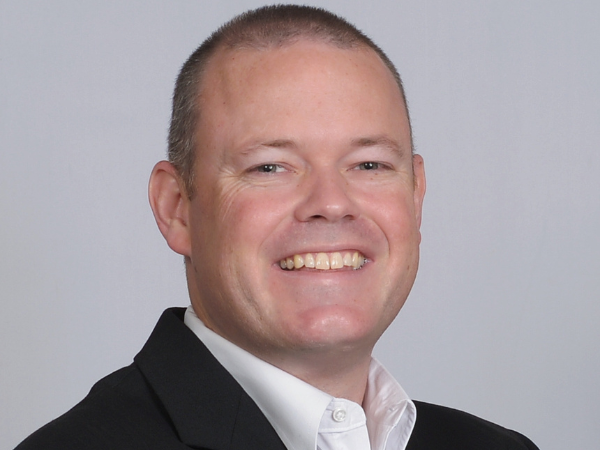 Ryan T. Hargrove
MAI, SRA, AI-GRS
Southern California Chapter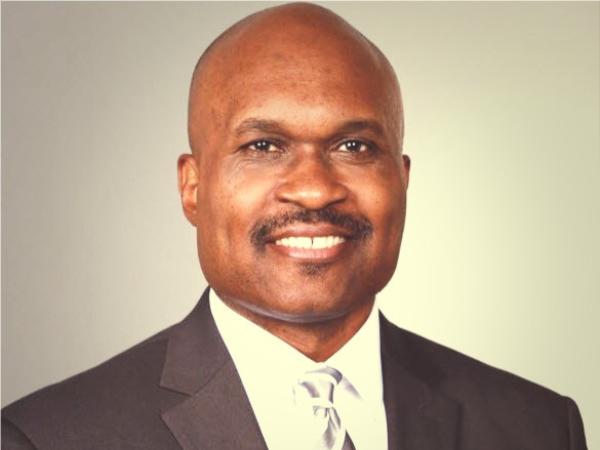 Jeffrey Hogan
SRA, AI-RRS
Southern California Chapter
Quarter 1, 2023 Recipients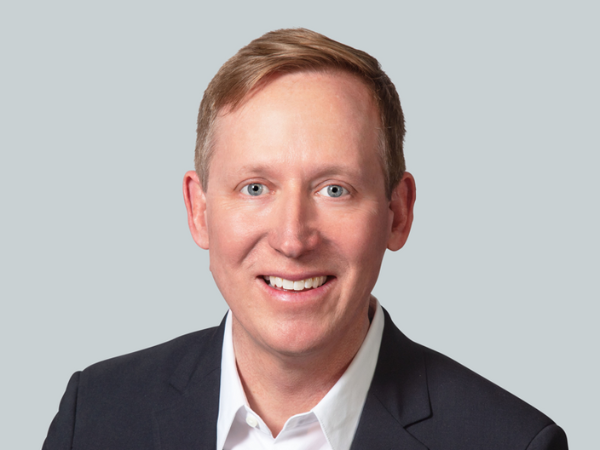 Justin Atwell
MAI
Colorado Chapter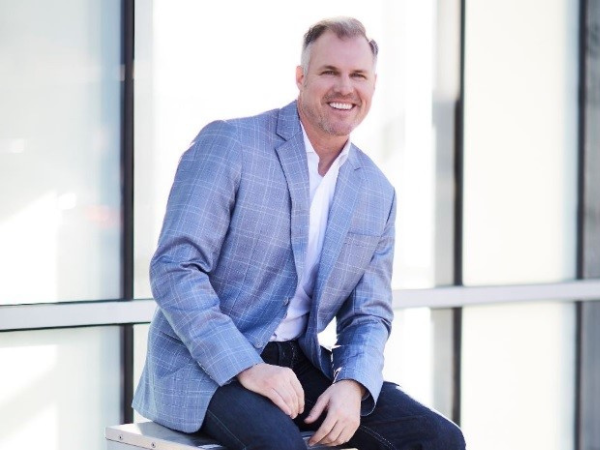 Warren Boizot
SRA, AI-RRS
Colorado Chapter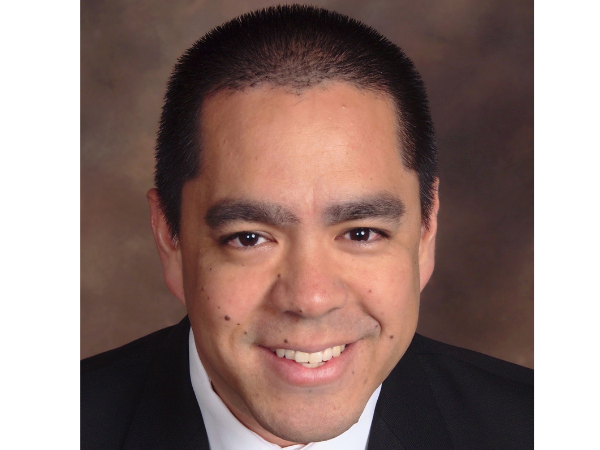 Alex Liu
Candidate for Designation
Southern California Chapter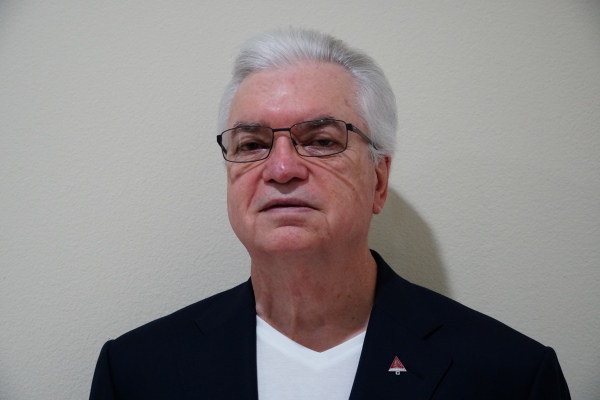 Robert L. Mesner
MAI, AI-GRS
South Florida Chapter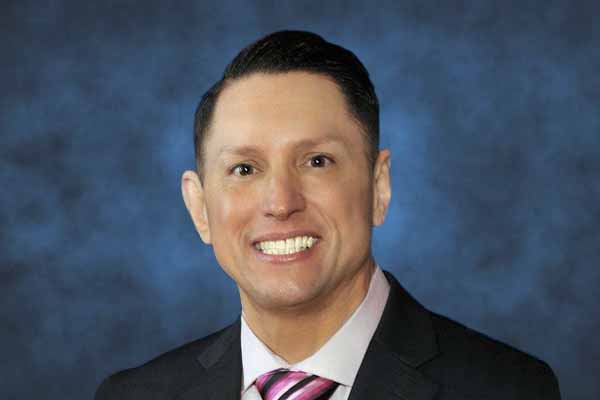 Jacinto A. Munoz, Jr.
MAI, SRA, AI-GRS, AI-RRS
Outstanding Service Award 2022
Based in Irvine, California, Jacinto A. Munoz, MAI, SRA, AI-GRS, AI-RRS, is a managing director and principal for Cogito Realty Partners. Munoz is a U.S. Navy Veteran and joins Apprise with more than 25 years of experience in valuation, lending, litigation support, underwriting, review, development, expert witness, and environmental real estate roles, with extensive valuation experience across all asset types nationwide and internationally.

Prior to joining Cogito, Munoz served as a managing director and head of strategy and compliance for Apprise by Walker and Dunlop. Munoz also served in a variety of roles with JPMorgan Chase Bank, which included serving the bank as a regional appraisal manager, national commercial lending review manager and most recently, in a senior leadership role as the national CTL appraisal manager, where he was responsible for leading a team of more than 100 managers, appraisers and administrative professionals nationwide.
Shortly after leaving the Navy, Munoz began his career in 1995 on the sales and lending side of the real estate industry before moving to a boutique real estate appraisal and consulting firm in Southern California.

In 2000, along with several partners, Munoz co-founded Appraisal Specialists. This firm specialized in an assortment of appraisal services that included engagements for a variety of institutional lenders and investors, local and regional federally regulated banks, life companies, municipalities, attorneys and private equity lenders.

Munoz also served as vice president at MUFG Union Bank and Far East National Bank, where he engaged in all aspects of vendor review and approval, appraisal engagement, review, developing policies and procedures, portfolio monitoring, environment and construction review, disposition of special assets, underwriting, and regulatory compliance through engagement with federal regulators for real projects across all asset types nationwide.

Munoz has conducted research, prepared appraisals, reviewed, consulted, and/or completed inspections of numerous property types nationwide, which include a wide variety of commercial land, subdivisions, multifamily apartments, health care facilities, auto dealerships, hotels, parking garages and surface lots, industrial properties, mobile home parks, self-storage facilities, office buildings, retail properties, special purpose facilities, air and water rights, synthetic leases, and various other stand-alone commercial assets.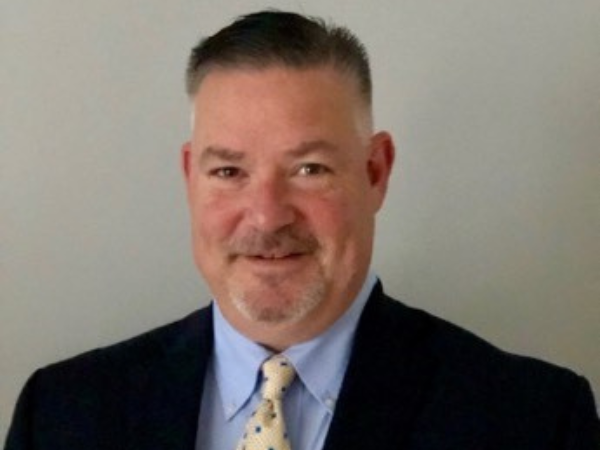 Robert Owen
SRA
Western Pennsylvania Chapter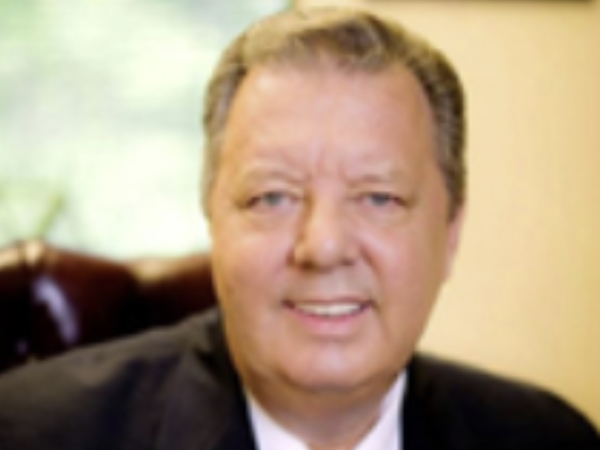 Nick A. Tillema
MAI
Hoosier State Chapter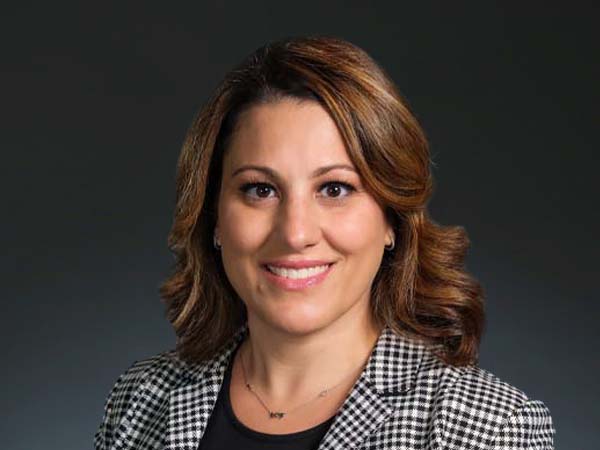 Tonia Vailas
MAI, AI-GRS
Region IV Vice Chair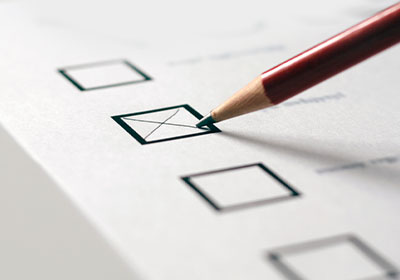 Submit a Nomination
If you're an AI Professional in good standing, you can submit your nomination online or send an email. You must be logged in to nominate online.
Nominations are due the second to last Friday of the last month of the previous quarter. For example, Q3 nominations are due by the second to last Friday of September for Q3 nominations.
Note: Individuals can be recognized once per calendar year.
Past Recipients of Recognition
Daniel J. Bittner, SRA
Christopher T. Daniel, SRA
James T. Mullin, SRA
Luke A. Nordine, MAI
Jesse B. Vance, Jr., MAI, SRA
Matthew M. Magdziarz, MAI, AI-GRS
Stacey Elizabeth Nadolny, MAI
Michael S. Cibene, SRA, AI-RRS
Alexandra M. Meade, MAI, AI-GRS
Carlos D. Gobel, SRA
Claire M. Aufrance, MAI, SRA
Matthew B. Atwood, Practicing Affiliate
Michelle Patton, MAI
Nicholas W. Bennett, MAI
Richard deVerdier, MAI, SRA, AI-GRS
Robert D. Becker, MAI, SRA, AI-GRS
Sherry L. Watkins, MAI
Smedmore Bernard, MAI
Susan Ulman, MAI
Frank Notaro, MAI, SRA
Karen Friel, MAI, AI-GRS
Mark Hendrickson, MAI, AI-GRS
Warren B. Boizot III, SRA
Eric D. Goodwin, MAI
Justin Reis, MAI, SRA
Stanley R. Sidor, MAI, AI-GRS
Robert Vodinelic, MAI
Jeremy Darner, MAI, SRA, AI-GRS
Elaine Liz-Ramirez, MAI, AI-GRS
Cameron Rex, MAI
James Erik Smith, SRA
Edward S. Falkowski III, MAI, SRA
Norman C. Hulberg, MAI
Rachel Massey, SRA, AI-RRS
Charles L. Cather, SRA
Betsy K. Hughes, SRA, AI-RRS
Joshua D. Garretson, MAI, AI-GRS, AI-RRS
Sheri L. Colvin, MAI, Candidate for Designation
Michael A. Hadrys, Candidate for Designation
Steven G. Elliott, SRA
Kenneth M. Konrath, MAI
Jack L. Parr, SRA, Candidate for Designation
Nicole Allen, MAI, AI-GRS
Joseph A. Mier, SRA, AI-RRS
Gregory J. Accetta, MAI, AI-GRS
Patrick H. Adamson, MAI, SRA
Lauren E. Berkemeyer, Candidate for Designation
Donna B. Bordelon, MAI, AI-GRS
Nicholas P. Cadigan, MAI
Lisa L. Faulkner, SRA
Colin Grant Griffin, MAI
Sarah G. Guthrie, MAI
Bruce A. Kellogg, MAI
Matthew M. Magdziarz, MAI, AI-GRS
Allen D. McCravy, MAI
Susan A. Merrick, SRA
Carol D. Mouchet, Practicing Affiliate
J. Carl Schultz Jr., MAI, SRA
J. Marshall Vann, MAI, SRA
Heather M. Placer, MAI, SRA
Charles G. Argianas, MAI
Bo Bass, MAI
Jose A. Rodriguez-Martinez, SRA, AI-RRS
R. Wayne Pugh, MAI
Leah Lasley Shell, SRA
Paul E. Chandler, MAI, Candidate for Designation
Melissa M. Downing, MAI
Terry S. Larson, MAI
Reaves C. Lukens III, MAI, SRA
Linda M. Powers, MAI
James A. Rohrig, MAI
Nancy Cruz, SRA
Lee R. Smalley, MAI
Jerry L. Fulwiler, MAI
William S. Morris, MAI
Tuan C. Nguyen, MAI
Terrell R. Oetzel, MAI
Allen W. Gardiner, SRA
S. Celeste Mohon, SRA
Alexander B. Rubin, MAI, AI-GRS
Michael V. Tankersley, MAI, SRA, AI-RRS
Pledger M. Bishop III, MAI, SRA
Dori D. Bower, MAI
Clint C. Dorris, SRA
Jean M. Gannon, SRA, AI-RRS
Neil A. Lefmann, MAI, SRPA, SRA
Dustin A. Lewis, MAI, SRA
Jason L. Messner, MAI
Richard F. Odom Jr., MAI, SRA, AI-GRS
Wesley R. Sanders, MAI, AI-GRS
Joseph B. Woods, SRA
Joseph E. Anderson, MAI
Todd R. Henderson, MAI, AI-GRS
Howard A. Babcock, SRA
David L. Cary Jr., MAI
Matthew S. Myers, MAI
G. Herbert Pritchett, MAI, SRPA, SRA
John D. Penner, MAI, Region VII
William T. "Ted" Anglyn, MAI, Region IX
Thomas P. Morlan III MAI, SREA, SRA, Region X
Gregory E. Stephens, SRA, Region VIII
Bryan D. Vick, MAI Region VII
Jennifer Hsu, MAI, Region VII
Eric C. Schneider, MAI, Region VII
C. Kevin Bokoske, MAI, AI-GRS, AI-RRS Region X
Carole T. Laval, SRA Region I
John R. Drew, MAI, Region IV
Trisha P. Guarnieri, MAI, AI-GRS, Region X
Eric M. Lehmayer MAI, Region VI
Frederick J. Petrie, SRA, Region V
Aaron M. Carone, MAI, Region IX
Albert R. Crosby, MAI, Region VI
Robert Mesner, MAI, AI-GRS, Region X
Edward Molinari, SRA, Region VI
Robert E. James, Jr., Candidate for Designation, Region VII
Elaine Liz-Ramirez, MAI, Region X
William M. "Mike" Rinner, MAI, AI-GRS, Region II
J. Roger Ball, Jr., MAI, Region IX
Steven L. Marshall, MAI, SPRA, SRA, AI-GRS, Region X
Chris Johnson, MAI, SRA Region V
Thomas Rodgers, MAI, SRA Region III
Scott D. Delahooke, MAI, SRA, Region VII
Clinton "Joe" Wallace, MAI, Region III
William W. Whitley, MAI, SRA, Region V
R. Scott Hartman, SRA, Region VI
Erick P. Landeen, MAI, Region V
Alvin "Chip" Wagner III, SRA, Region III
B. LaVonne Borges, MBA, SRA, Region V
Karen Emerle, SRA, Region III
Joseph N. Woller, MAI, SRA, Region VIII
Joe W. Ball, MAI, Region IX
Enrique "Henry" T. Casado, MAI, SRA, AI-GRS, AI-RRS, Region X
Jonathan H. Avery, MAI, SPRA, SRA, Region IV
Susanne Dickinson, MAI, Region II
Megan U. Glosser, MAI, Region V
Kim Kearney, MAI, Region VII
Michael Schaeffer, MAI, Region III
Kevin A. Byrnes, MAI, Region III
Robert R. King, SRA, Region VII
Richard F. deVerdier, MAI,SRA, AI-GRS, Region III
Richard F. Hix, Practicing Affiliate, Region VIII
Stacey S. Nicholas, MAI, Region V
Mark J. Krause, MAI Region III
James "Jamey" Leonard, SRA, AI-RRS Region V
Kurt L. Reitman, MAI, SRA Region I
Stephen D. Roach, MAI, SRA, AI-GRS Region VII
Alexandra Meade, MAI Region III
Mark Rattermann, MAI, SRA Region V
Craig Steinley, SRA, AI-RRS Region II
Robert Gutmann, SRA Region V
Jefferson L. Sherman, MAI, AI-GRS Region V
Louise M. Jeffers, SRA Region VI
Harold S. McCloud, MAI Region II
Janice E. Evans, SRA Region V
Dean Zantow, SRA Region VIII
Jean Walker Moss, MAI Region IX
Hal B. Katz, Candidate for Designation Region X
Kern G. Slucter, MAI, SRA Region III
James L. Henderson, SRA Region VII
Dennis W. Key, SRA Region IX
Luis F. Delgado-Robles, Candidate for Designation Region X
Susan Merrick, SRA Region VII
Trevor Hubbard, MAI, SRA Region VII
Jack Poe, MAI, Region VIII
Roland Hall, SRA
Jack Poe, MAI, Region VIII
Roland Hall, SRA, Region IX
Jeffrey R. Vale, MAI, SRA
Mark V. Smeltzer, SRA
Larry T. Wright, MAI, SRA
Marian Fields, MAI, SRA Region II
Jeffrey R. Vale, MAI, SRA Region V
Mark V. Smeltzer, SRA Region VI
Larry T. Wright, MAI, SRA
Thomas F. Neeson, MAI Region VII
Michael R. McKinley, SRA Region X
Charles "Ray" Fletcher, MAI Region II
Wesley R. Sanders, MAI Region X
Gary F. Scott, SRPA, SRA Region X
Anthony J. Wren, MAI, SRA Region I
John J. Leary, MAI, SRPA, SRA Region IV
Gary T. Crabtree, SRA Region VII
Philip E. Paulk, MAI, SRA Region IX
Brian E. Zamorski, MAI Region X
Samuel B. Long, MAI, SRA Region V
Jennifer Hafner, Candidate for Designation Region VII
Joseph A. Mier, SRA Region IX
Walter B. Duke, MAI, SRA Region X