Providing Exams That Fit Your Learning Needs
The Appraisal Institute has been developing courses and exams since 1935. We work with a psychometrician to ensure our exam questions are accurate and fair. AI exams adhere to the standards and requirements set by your state board and test knowledge that could appear on the national exams.
We understand your anxiety when it comes to exams. In order to reduce it, we offer options for taking your exam. Choose the format that works best for you.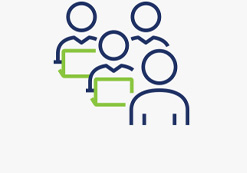 In the Classroom
If you take an AI course that is offered in the classroom, your exam takes place immediately after the course is over. The exam is proctored, and your exam is sent to the central office to be graded.
What To Expect in the Classroom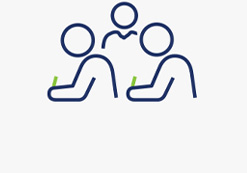 At a Testing Center
Did you choose to work at your own pace and take a course online? Or maybe you took a course online but synchronously? Either way, you can take your proctored exam at a Pearson VUE testing center. We've got you covered with locations throughout the country.
Find a Testing Center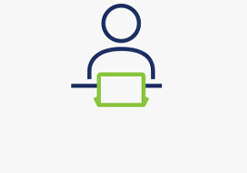 From Home
If you don't want to travel, we are proud to offer OnVUE online proctored testing from the comfort of your own home. If you took a course online or synchronously, this might be the option for you!
Learn More About OnVUE Testing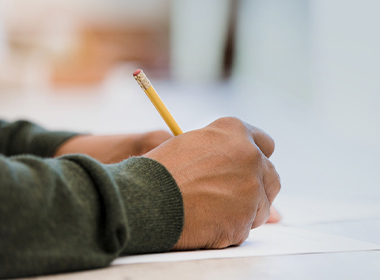 Everything You Want to Know About Exams
You're bound to have questions about exams. Here are a few commonly asked questions:
Which courses require me to pass an exam?
When do I take a classroom exam?
Where can I find my results?
Can I retake an exam if I don't pass?
Find answers to these and many other questions.
AI Excel Diagnostic Examination
Before you are eligible to enroll in the first of four designation education courses (typically taken for the MAI designation), you will need to take a diagnostic test demonstrating your ability to create and work with Excel spreadsheets.

The test is free and can be taken at any time on your personal computer.
Register for an Excel Diagnostics Exam
National License and Certification Exams
No matter which state you live and work in, to complete your Residential License, Residential Certification, or General Certification, you must successfully pass an examination that is endorsed by the Appraiser Qualification Board (AQB) of The Appraisal Foundation (TAF).

These exams are administered by your state and tests your ability to apply the knowledge and the experience you have obtained.
Learn About the TAF Exam
Challenge an Examination
Did you know you can "challenge an exam" to see if you are eligible to "test out"?
If you are working towards an AI Designation, you may be eligible challenge the course exams.

For a list of the courses and how to register, please view the application.
View the Challenge Application