President's Message, June 2023

Dear Appraisal Institute Colleague: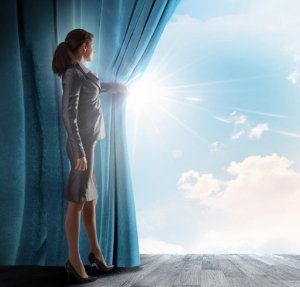 As I provide this update, the Black Hills of South Dakota have benefited from much-above-average rain and are even more appealing than usual. The national forest's scenic highways and lakes are ready again to host at least a half million motorcycle enthusiasts in August as nearby Sturgis starts its annual transformation from a tranquil Midwestern town of about 7,000 to the focal point of the epic Sturgis Rally. There will be many old friends to see. And in Chicago, the Appraisal Institute's capable staff members are overseeing several of the most dramatic and positive changes for the organization in recent history, each rolling out in the next few months and destined to provide even greater value for our membership.
The magnitude and impact of the Board-approved initiatives that are nearing completion is breathtaking. Included are the upcoming launches of AI PAREA and a brand-new website, an invigorating rebranding of the entire organization, a plan to modernize our education delivery system and the growing scope and reach of our Appraiser Diversity Initiative, to name a few. At the same time, the team of volunteer AI Professionals searching for our next CEO is following a well-defined process and is also on schedule to conclude its work in the months ahead.
Each of these initiatives, when considered individually, will further empower our membership and the organization. However, the collective achievement of so many impactful changes is meaningful evidence of the firm commitment of AI's national officers and directors to the continued success of our membership.
As we close out the first half of the year, I'd also like to take time to reflect on my service for the Appraisal Institute – not just as 2023 president, but as a member of the Board of Directors and national committees, along with my service at the region and chapter levels. Being a Designated Member of the Appraisal Institute has opened many doors for me in my professional career and I have appreciated this opportunity to give back.
This month, I encourage our AI Professionals to think about what the Appraisal Institute has meant for you, and for our Designated Members in particular, ask you to consider giving back to the organization through national service. Each of our members has a unique perspective on what's best for the organization and profession and we are made stronger by bringing those perspectives together. Of course, all AI Professionals have great opportunities to give back, for example, by submitting ideas for our news publications, education and books, and you can find more on that in the Other News section at the bottom. For our Designated Members, please read on to learn how you can submit your application for service, along with other important updates from the Appraisal Institute.
Designated Members Called to Volunteer for National Service
If you are interested in further serving the Appraisal Institute at the national level in 2024, please complete the Leadership Resource Registry no later than 5 p.m. CDT, Aug. 2. To be considered for national committees, panels, the Appraisal Institute Insurance Trust or the Appraisal Institute Education & Relief Foundation, if eligible, you must express your interests within the Leadership Resource Registry (login required).
Even if you submitted your interests last year in the Registry, and there are no changes to your preferences, you will need to log back into the Registry.
I want to thank you in advance for indicating your preferences in the Registry. I look forward to a strong response, which will help to broaden the base of participation in the organization and serve as a source of new ideas and growth.
If you have questions, or need assistance completing the Registry, please contact Rachael Georges at rgeorges@appraisalinstitute.org.
AI Board to Consider 2 Candidates for 2024 Vice President, International Board Member, in August
The Appraisal Institute Board of Directors will consider two candidates for the position of 2024 vice president at its Aug. 10-11 meeting in Schaumburg, Illinois. The two nominees are (in alphabetical order) Michael J. Acquaro-Mignogna, MAI, SRA, AI-GRS; and Claire M. Aufrance, MAI, SRA. AI Professionals may view information on the candidates' biographies and questionnaires.
The Board also will consider the following individuals for the role of International Board Member (in alphabetical order): Cesar Servando Cantu Martinez, MAI, SRA, AI-GRS; and Matthew S. Myers, MAI.
Written recommendations and comment letters regarding the nominees for vice president should be addressed to Jody Bishop, MAI, SRA, AI-GRS, chair, 2023 National Nominating Committee, and emailed to Joan Barngrover, board secretary and special assistant to the CEO, at jbarngrover@appraisalinstitute.org no later than one week prior to the election, 5 p.m. CDT, Aug. 3, to guarantee distribution to the Board prior to the election.
National Award Nominations Now Open
We would like to recognize some of the brightest, most committed and deserving AI Professionals. If you believe you know an AI Professional who fits the criteria for the J. Scott Robinson Lifetime Achievement Award, Outstanding Service Award, Women's Initiative SPOTLIGHT Award or the William S. Harps DEI Award, please nominate that person. Submissions for these Awards must be completed by July 31. Announcements of the awards will take place during the Appraisal Institute's Joint Region and Chapter Leadership Program meetings this October in Louisville, Kentucky. For more information or to nominate an AI Professional, view the nomination form on the AI website (login required).
Latest Issue of The Appraisal Journal and Valuation magazine Now Available
The latest edition of The Appraisal Journal is now available. This issue's features focus on sales price influences. The cover story examines whether out-of-town buyers pay more for condos in the Miami market. The second feature article studies sales prices based on proximity to fracking transmission line facilities. View the current issue of The Appraisal Journal (login required)
The latest issue of Valuation magazine features a cover story on the retail industry, including input from appraisers who comment on the industry's recovery and the future ahead. View the current issue of Valuation magazine.
AI Seeks Membership Input on Proposed Changes to Bylaws and Regulations
If you'd like to provide input on proposed amendments to Bylaws and Regulation Nos. 2, 3, 4 and 10 pertaining to Life Designation Membership, please share your input by Aug. 4.
Read more about the proposed changes (log-in required).
New Appraisal Institute Book Provides Insights into Apartment Valuation
The Appraisal Institute has released, The Valuation of Apartment Properties, Third Edition, written by Richard L. Parli, MAI, which provides analysis of the apartment market with detailed instructions for apartment property valuation and two case studies.
The book is available in the AI bookstore and I encourage you to order your copy today!
Other News Around the Appraisal Institute
Are you looking for some excellent exposure, and potential new business opportunities, for yourself and your company? Is there an exciting topic that you think other appraisers need to learn about? There are several opportunities you should consider:

I'd invite you to submit your ideas for consideration in Valuation, AI's quarterly magazine; or The Appraisal Journal, our peer-reviewed journal.

Additionally, subject matter experts are encouraged to submit their new topics and ideas to be considered for education programs.

Practicing appraisers have served as authors and contributors to every book published by the Appraisal Institute. Share your knowledge by making your contributions. Learn more about publishing with us.

The Appraiser Diversity Initiative is an important priority for the Appraisal Institute. I'd encourage you to keep updated on our Appraiser Diversity Initiative webpage. If you know an individual who is looking to join the valuation profession, please encourage them to check out the website as well.

We continue to expand our social media activities. Be sure to follow us and share our articles of interest.
Sincerely,
Craig Steinley, MAI, SRA, AI-GRS, AI-RRS
President