President's Message, April 2023

Dear Appraisal Institute Colleague:
I'm a proud resident of South Dakota with its wide-open spaces and diverse seasons, but I was also lucky to live in a few other states in my younger years. When I was very young, my father was transferred often as he climbed the corporate ladder with a large insurance conglomerate. I lived in various locations in Ohio and Wisconsin through my elementary school years.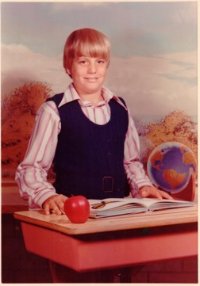 When the company promoted my father to work in its large corporate home office in Los Angeles, he decided not to take the family to the West Coast and instead reset his outlook about the future. He returned with us to his Midwestern roots in Rapid City, South Dakota. After taking a few months to recharge, he launched himself into a very successful career as the principal of his own real estate brokerage company. The rest, as they say, is history, and led me to the appraisal profession.
No matter where we live, the place we call home is important to us. For the residential appraisers among us, we are tasked with generating an opinion of value for the homeowner's most cherished place. That's a big responsibility and an enormous opportunity. I'm excited to share more about some of the great opportunities for residential appraisers within the Appraisal Institute.
Residential Appraiser Resources Available at the Appraisal Institute
The Appraisal Institute is proud to offer world-class education, specialized publications and advocacy on behalf of membership. There are many resources available for appraisers with a residential focus, including:
Residential Update Newsletter: Residential Update is the Appraisal Institute's free monthly e-newsletter that provides ongoing coverage of valuation industry trends, legislative issues and regulatory developments affecting residential appraisers.
Washington Report and State News Newsletter: The Appraisal Institute's Washington Report and State News e-newsletter summarizes AI's recent federal and state legislative, regulatory and related activities in representing the interests of Designated Members, Candidates for Designation, Practicing Affiliates and Affiliates. Residential appraisers will learn the most up-to-date information on regulations that affect their work at the state and national level.
Publications: The Appraisal Institute is the world's largest publisher of real estate valuation literature. Residential appraisers should look to the Appraisal Institute's bookstore for invaluable resources written by leaders in the profession. The Appraisal Journal and Valuation magazine are two quarterly publications that provide insight into current issues affecting appraisers.
Education: The Appraisal Institute provides high-quality, comprehensive valuation education for appraisers across the country. With classroom, online and synchronous options, AI is a dedicated partner in your learning journey.
Residential Appraiser Committee: The Appraisal Institute's Board of Directors voted at its February meeting to establish a Residential Appraiser Committee. The committee, made up of SRA and AI-RRS Designated Members, will focus on issues of importance to residential appraisers.
Advocacy: The Appraisal Institute's Washington office and Government Relations Committee regularly work with legislators and regulators in the nation's capital and in state capitals around the country to advocate for valuation professionals. Learn more.
Media Outreach: AI's Communications Department often collaborates with media outlets around the country and provides opportunities for me, and other AI leaders, to address issues that impact residential appraisers.
These are just some of the many resources offered to residential appraisers. I hope you'll take the time to explore events at your local chapter and find ways to connect with other residential appraisers.
"PAL Act" Re-introduced in House of Representatives
I am pleased to report the Portal for Appraisal Licensing Act, otherwise known as the "PAL Act," was re-introduced in the House of Representatives last week.
The bill was introduced on April 20, on a bipartisan basis, by Representatives Barry Loudermilk (R-GA), David Kustoff (R-TN), Josh Gottheimer (D-NJ) and Ritchie Torres (D-NY). If enacted, the PAL Act would modernize the real estate appraisal licensing system, which will help reduce costs and red tape for appraisers, and others using the services of appraisers. AI Professionals taking part in LDAC next month will be asking their members of Congress to co-sponsor the PAL Act during the lobbying portion of the program.
4 Candidates Seeking to Become 2024 AI Vice President
The Appraisal Institute's National Nominating Committee is scheduled to interview four candidates for 2024 AI vice president at its May 10 meeting in Chicago.
The candidates (listed alphabetically) are:
Michael J. Acquaro-Mignogna, MAI, SRA, AI-GRS
Claire M. Aufrance, MAI, SRA
Byron E. Miller, SRA, AI-RRS
Steve Noble, MAI, SRA, AI-GRS, AI-RRS
AI Professionals may view the candidate biographies and questionnaires (log-in required) and provide letters of recommendation by 12 p.m. CDT May 5. Correspondence should be addressed to Jody Bishop, MAI, SRA, AI-GRS, chair, 2023 National Nominating Committee, and emailed to Joan Barngrover, board secretary and special assistant to the CEO, at jbarngrover@appraisalinstitute.org.
The Board of Directors recently adopted adjustments to the nomination and election process with the intent to announce all nominee(s) at once rather than in stages. Specifically, the adjustments include:
The name(s) of the NNC nominee(s) will be shared confidentially with the Board during the Board's May 11-12 meeting in Chicago.
The name(s) of all nominee(s) will be announced to the membership and public approximately 35 days after the May Board meeting.
The announcement will simply list who was nominated, rather than separate those nominated by the NNC and by petition (if any).
New Videos Focus on AI's Past and Future Opportunities for Appraisers
The Appraisal Institute has published three new videos that will be of interest to many appraisers.
The first video is a blast from the past, providing a look back at the history of AI and those who helped along the way. Watch the video and keep an eye out for familiar faces.
The second video features 2023 Appraisal Institute President-Elect Sandy Adomatis, SRA, discussing her background in high performance home appraisal and what an appraiser should do if they are interested in working in this field. Watch the video to learn more.
The final video is a panel discussion titled, "Understanding Value Acceptance and the Impact on Residential Appraisal." I was pleased to join this discussion and I know the topics are of interest to many AI Professionals. Watch the video to learn more.
Designated Members Called to Volunteer for National Service
If you are interested in further serving the Appraisal Institute at the national level in 2024, please complete the Leadership Resource Registry no later than 5 p.m. CDT, Aug. 2. To be considered for national committees, panels, the Appraisal Institute Insurance Trust or the Appraisal Institute Education & Relief Foundation, if eligible, you must express your interests within the Registry.
Access the Registry
Even if you submitted your interests last year in the Registry, and there are no changes to your preferences, you will need to log back into the Registry.
We thank you in advance for indicating your preferences in the Registry. We look forward to a strong response, which will help to broaden the base of participation in the organization and serve as a source of new ideas and growth.
If you have questions, or need assistance completing the Registry, please contact Rachael Georges at rgeorges@appraisalinstitute.org.
Other News Around the Appraisal Institute
Are you looking for some excellent exposure, and potential new business opportunities, for yourself and your company? Is there an exciting topic that you think other appraisers need to learn about? There are several opportunities you should consider:

I'd invite you to submit your ideas for consideration in Valuation, AI's quarterly magazine; or The Appraisal Journal, our peer-reviewed journal.

Additionally, subject matter experts are encouraged to submit their new topics and ideas to be considered for education programs.

Practicing appraisers have served as authors and contributors to every book published by the Appraisal Institute. Share your knowledge by making your contributions. Learn more about publishing with us.

The Appraiser Diversity Initiative is an important priority for the Appraisal Institute. I'd encourage you to keep updated on our Appraiser Diversity Initiative webpage. If you know an individual who is looking to join the valuation profession, please encourage them to check out the website as well.

We continue to expand our social media activities. Be sure to follow us and share our articles of interest.
Sincerely,
Craig Steinley, MAI, SRA, AI-GRS, AI-RRS
President